The reason why the pink pylon was pink is that it was painted pink!
Just why ZP226 was painted pink was found out after contacting the National Grid. They informed us that it featured in the film 'Among Giants'. It was intended that the paint used would naturally wash off so the tower would resort to its original grey colour. In the end, the paint was still on the pylon when it was pulled down although it had faded from its original brilliance.
Another source told us that the pylon could have been repainted grey following the completion of the film. This was not done though because the owners of the land decided that they preferred the pylon painted pink.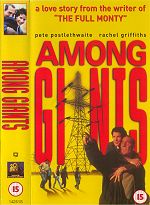 The film 'Among Giants' is the tale of a group of unemployed and unsuccessful Yorkshiremen, who find themselves one hundred feet in the air, painting pylons in their quest for cash.
During the film there is a scene where a pylon is being painted by moonlight. It is accompanied by singing and joviality about having missed painting a bit. The film has already shown various scenes of pylons being painted but it's not until a scene on the following day that you find out that the pylon was painted pink. Why pink? As is revealed in the film. The pylon was painted pink as a wedding present.
The film was made in 1998. It was written by screenwriter Simon Beaufoy who wrote "The Full Monty" and stared Pete Postlethwaite and Rachel Griffiths.
If you want to find out more about the film, or even buy the video then click on the 'Among Giants' video cover.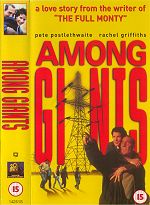 Elmer was

not

Elephant colour

From the book 'Elmer' by David McKee